…IF YOU PREFER READING
OPIE'S TOWN HOME SCREEN
We are partnering with HBO to create their first free-to-stream show: "Opie's Town." Who's Opie? Well—he's dead. He overdosed on opioids that someone shared with him.
So now there's now a whole community of dancing, joking, fuzzy creatures who hate sharing.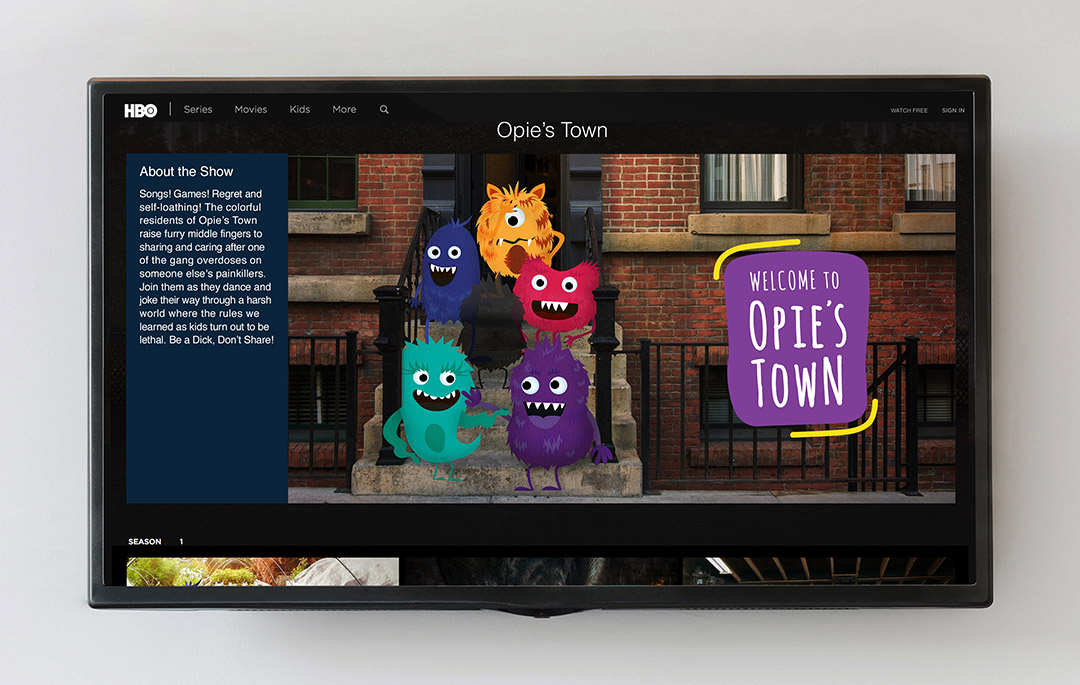 EPISODE SELECTION
In every episode, these now-jaded creatures encounter inventive ways not to share. Below, Dabalyn learns about her dad's tools so she can build a car attachment that knocks down bicycles—so nobody has to share the road.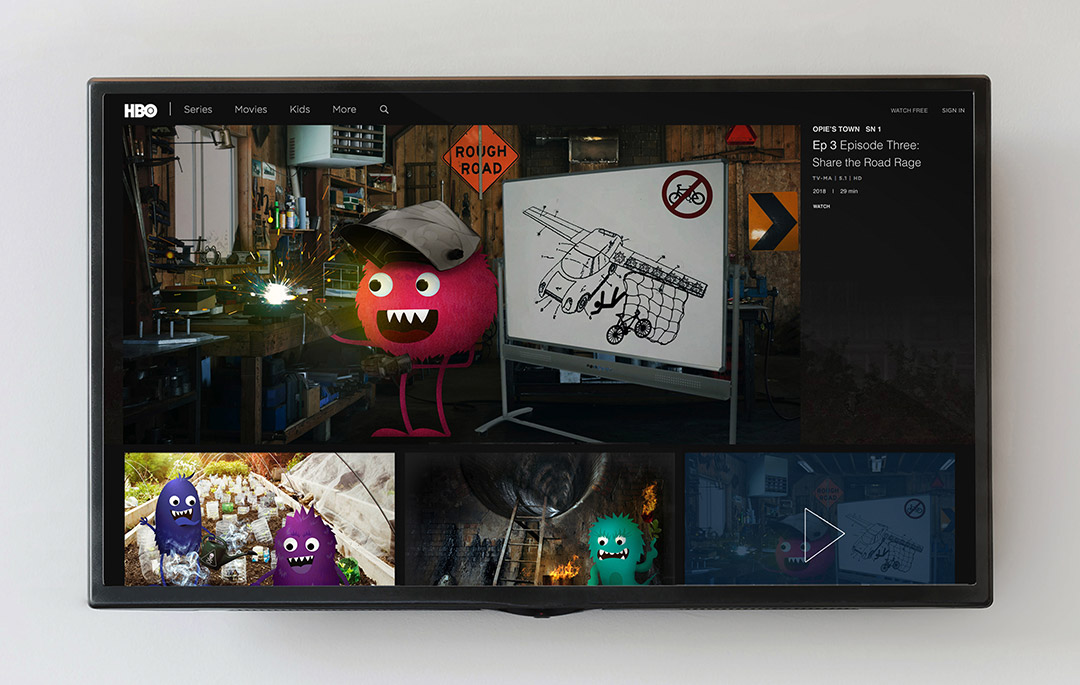 6-SECOND YOUTUBE PRE-ROLL AND INSTAGRAM ADS
It doesn't take long to not share.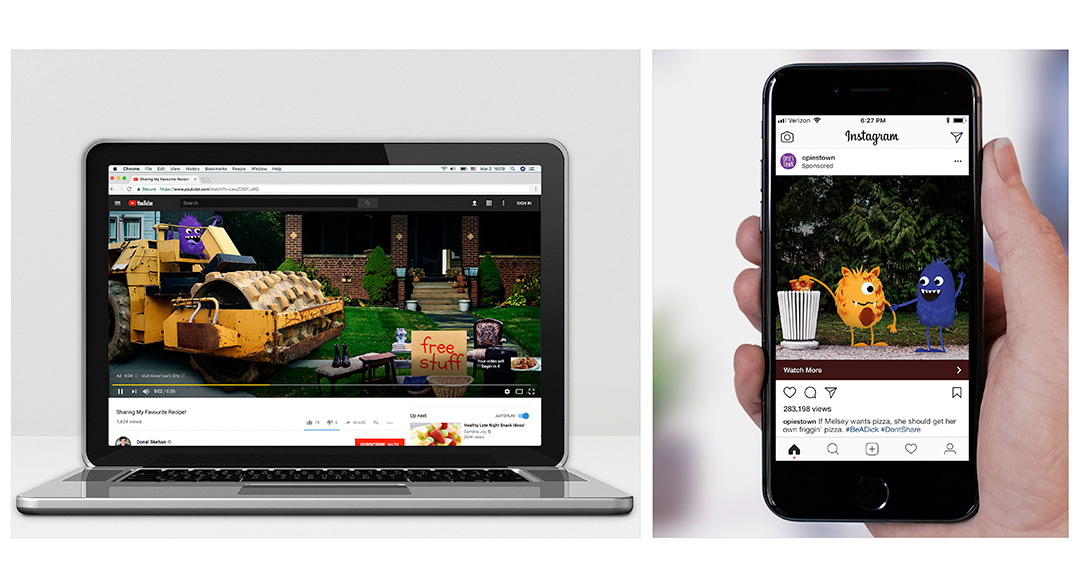 OUTDOOR MESSAGING
The creatures escape from the show and invade our world, trying to stop sharing anywhere they find it.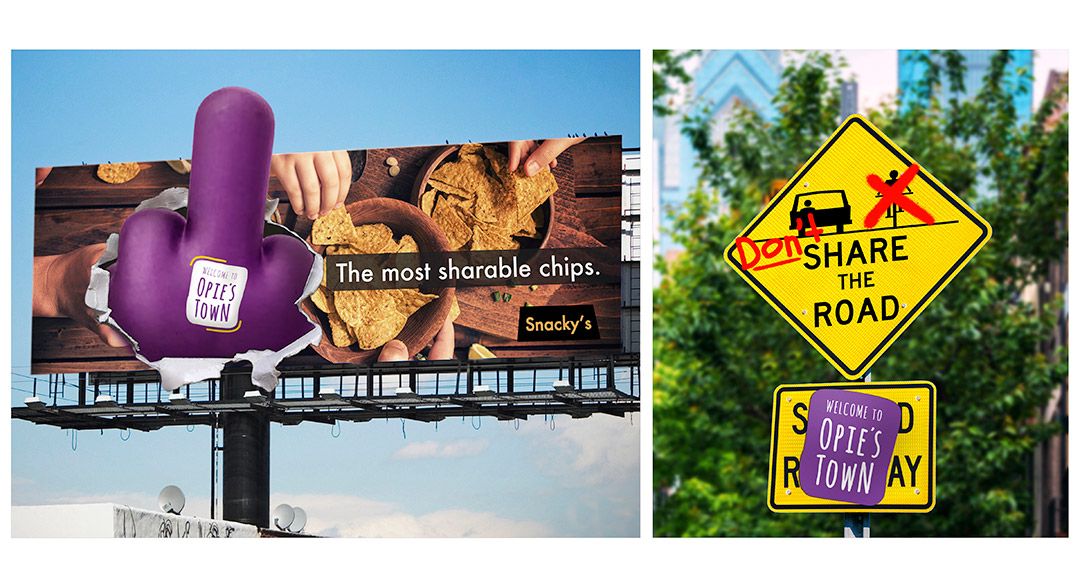 PARK BENCH TAKEOVER STUNT
The creatures go to great lengths to stop people from sharing. Everything drives people back to the show, which has information about the opioid crisis embedded throughout it.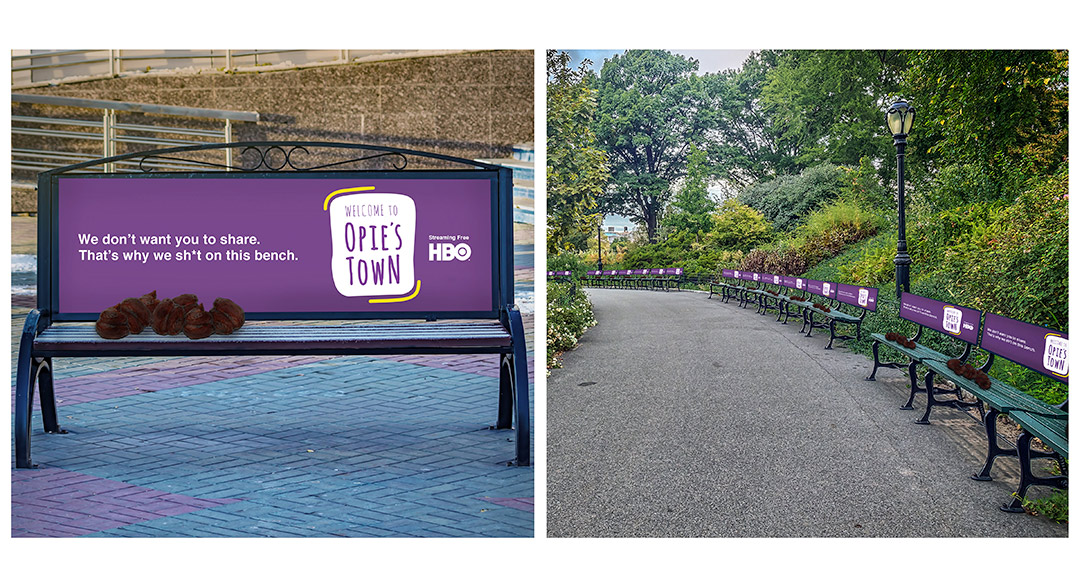 UBER EATS PARTNERSHIP
Tag three friends, get free pizza. Simple enough, right? But when the box arrives, there's only one slice in it: yours. Now you can't share.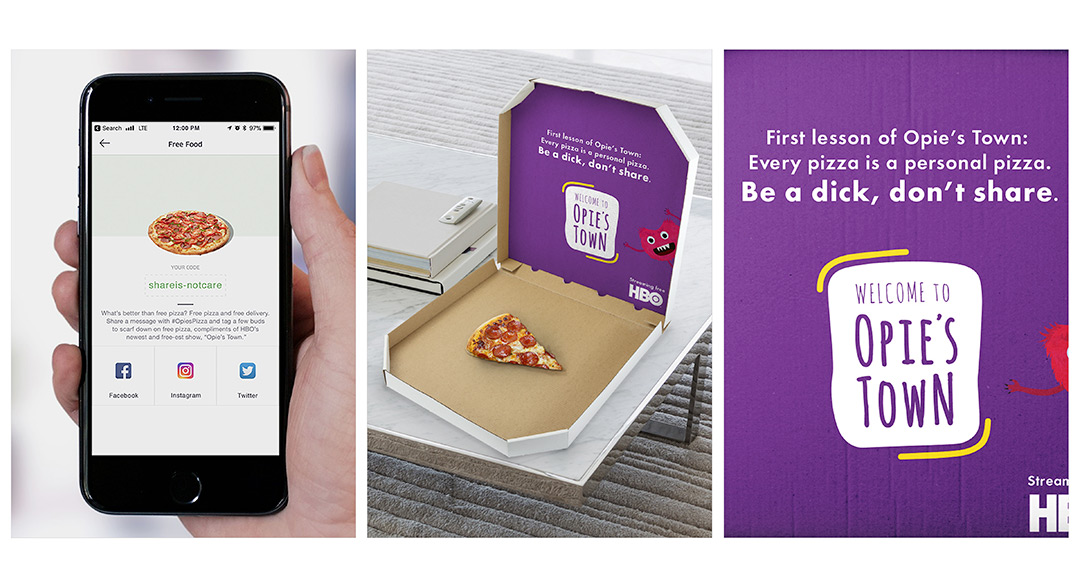 FACEBOOK SHARE BUTTON TAKEOVER
For twenty-four hours, the creatures replace the "share" button on Facebook with their own message, directing people to information about the opioid crisis and the show.